Disappearing Arts Communities: In Our 'Hood
The In Our Hood show is now halfway through its run and we don't want the show to close without providing an opportunity to have a focused dialogue on the idea of "Disappearing Arts Communities" in gentrification. By that We mean, Explore the ideas of organic v. commercial culture, and the future of the DC Art scene with artists of all disciplines and arts enthusiasts. Let's chat...
8 tags
Watch
Art is beautifully messy at times! May 23, 2012- Artspace DC, 614 S Street NW: City Arts participants Lark & Diana learn how to silkscreen tees as a part of the second half of the In Our 'Hood/KOKASI (Zulu word for 'hood) workshop under the tutelage of visiting artist Cannon Hersey. This workshop series was presented in partnership by Artspace DC and City Arts.
The Venue for Gentrification: Good? Bad?...
  3:30-5:30pm Saturday June 9, 2012 CPDC Gateway at Wardman Court  1350 Clifton Street NW Washington DC 20009 Note: Please use the 14th street entrance*
WOOT WE'RE in the Post! →
A Few New Artists Step into Our 'Hood...
These artists were a  'lil late to the party but better late than never look out for the MORE that's mentioned on the exhibition flyer as it refers to the following talented people: Stephanie Reyes Sarah Murphy Amber Byrne Mahoney Charles Jean Pierre Kristina Bilonick (@Artspace DC)
Have you RSVP'd??? In Our Hood is less than a wk... →
The In Our Hood Fundraiser was shouted out! →
Kokasi (hood) @ Artspace DC
In Our Hood artist, Cannon Hersey did an AMAZING workshop with the young artists of City Arts today! Can't wait to see what happens at next week's session when they create art together!  
Event Schedule...Stayed Tuned for Updates
May 25, 2012 Opening Reception:  6-8pm @ Artspace DC 614 S Street NW 7-9pm @Pleasant Plains Workshop 2608 Georgia Ave NW Note: There will be pedicabs available to take patrons from Artspace to Pleasant Plains Workshop - bring cash June 9, 2012 Gentrification: Good? Bad? Indifferent? Transformer FRAMEWORK PANEL #17: organized by Transformer, Artspace DC & Pleasant Plains Workshop ...
Kristina Bilonick of Pleasant Plains is a cultural... →
Huge congratulations to In Our 'hood co-curator and owner of Pleasant Plains Workshop, Kristina Bilonick for being recognized by an official white House blog as a beacon in her/ our community!
Drum Roll Please...
The In Our Hood Artists List  Albus Cavus, DECOY, Chanan Delivuk & Alberto Gaitán, Rachel Dickerson, Tiffanie Drayton,  Billy Friebele &  Michael Iacovone, Jamal Hardy,Cannon Hersey, Minda Merinsky, Kendra Rubifield, Jenn Verrier, Helen Warren, Michelle 'Huggie' Williams , City Arts Come Check out their amazing work at the Opening Reception: Friday, May 25 , 2012 6-8pm at...
Gentrification...Good? Bad? Indifferent?
In light of the work that we at Artspace are doing with IN OUR HOOD, one the Artspace board members, Maybelle Bennett submitted this food for thought:  http://www.theatlanticcities.com/neighborhoods/2011/10/gentrification-always-bad-revitalizing-neighborhoods/316/ A blog post by Kaid Benfield, the director of the Sustainable Communities and Smart Growth program at the Natural Resources Defense...
CALL TO ARTISTS
Artspace DC in conjunction with Pleasant Plains Workshop and a growing list of community partners presents In Our Hood. An exhibition exploring themes of gentrification of Northwest Washington DC most particularly in relation to three historic neighborhoods within the Northwest quadrant of the city; Ledroit park, Shaw, and the U Street Corridor.  Over the past decade, the face of Northwest...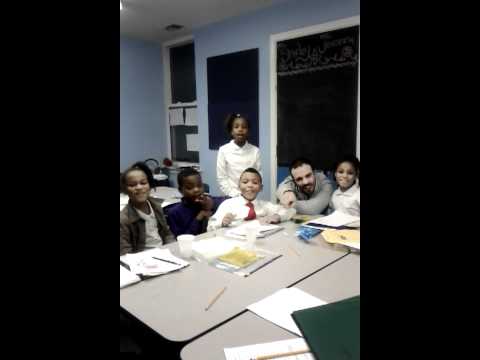 Just 15 days and a few Hours left to support In...
The In Our Hood project is nominated for a $25K grant from the pepsi refresh everything project.                                   Support by voting at http://www.refresheverything.com/inourhood and texting 110554 to 73774 (Pepsi) Everyday until Dec. 31st.